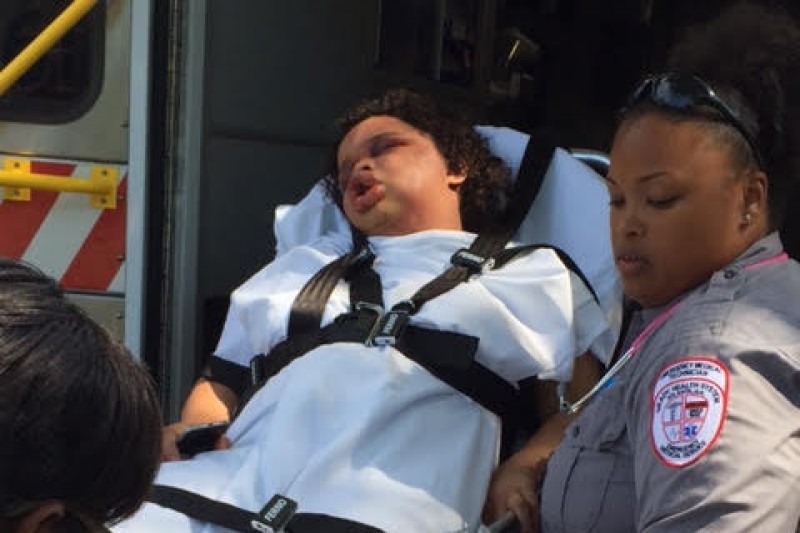 Authorities have arrested an Atlanta man who they say held his wife captive in their home and beat her for days in front of their newborn baby. Local news organizations report that authorities arrested Aaron Uchitel on charges of aggravated battery, false imprisonment and cruelty to children. Atlanta police say he assaulted his wife, 23-year-old Prosper Ortega, for two days until her mother rescued her
:

Her mother, Fawn Ortega, says she went to the couple's home last week to check on them. She says Uchitel wouldn't let her inside the home, so she fought her way in. After entering the house, she saw her daughter's swollen face and called police.
"I know the images are hard to look at however she's asked me to post them so that you can see the monstrous things this man has done to her, as he manipulated her with her love for him and her fifteen day old child," said Fawn Ortega posted on her Facebook page. "She still cannot see her child and we are praying her sight will return as he told her he wanted to make her blind to her baby, poured scalding water in her ears so she couldn't hear her child's cries, and cut her hair off so she would never be attractive to any man that would love her as the beautiful young woman she was when he took her as his wife."
Prosper told police that Uchitel had drugged her, beat her and sexually assaulted her for two days. At one point, police say, Prosper attempted to flee through a bedroom window, but Uchitel pulled her back into the home..