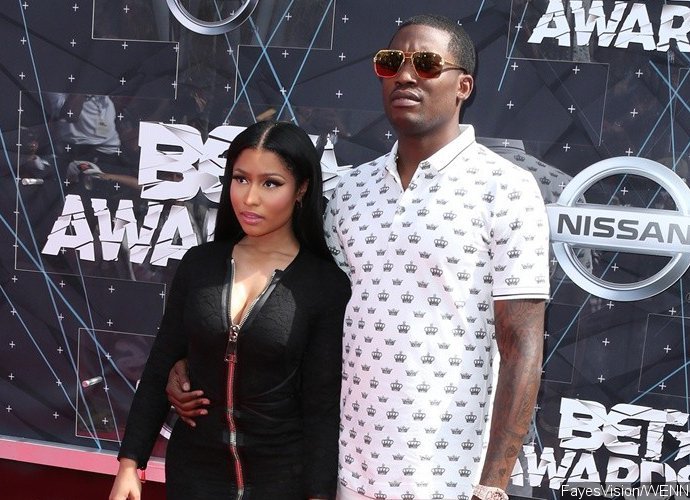 A source says that the Young Money first lady and her boyfriend of two years have 'officially' end their relationship because they're 'not on the same page' anymore.
Are Nicki Minaj and Meek Mill finally over?
According to MediaTakeOut, the pair have "officially" called it quits after dating on and off for two years. Citing "a person inside Nicki's inner circle," the publication claimed that the couple decided to split because they're "not on the same page" anymore.
"Meek still wants to go to the hood, hang out with his boys and ride bikes. Nicki's into refined things, like museums and fashion shows. They both have similar pasts, so they hit it off. But Nicki is no longer in a 'hood mentality' and Meek is," so the source explained. "One day
he'll
grow up and maybe they'll get back together."
The decision to break up, however, was reportedly not mutual. "Nicki wanted to leave, Meek wants her back," the source added.
There's still no official word from both Nicki and Meek. The two, who are no strangers to flaunting their relationship in public and on social media, haven't been seen together for weeks. Nicki hasn't posted anything on Instagram and Twitter since she helped promote DJ Khaled's "Do You Mind" late last month.